Welcome to the home of
Farrah Brows & Aesthetics
Specialising in Brows & Aesthetics
Makeup helps us look good, and for some it helps to correct skin issues like thinning eyebrows, pale lips and small eyes.

But now, makeup doesn't need to be temporary, applied day in and day out.
Aesthetic injectibles (anti wrinkle or dermal fillers) or Micropigmentation (semi-permanent make-up), Vitamin B12 injections, could make your life that little bit easier. Using specialised techniques tailored to you and your skin type, I can provide you a top class treatment in line with very high standards using only the best products and techniques available.

Make the choice and come have a chat and a free consultation - also available at SkinFit Face & Body Clinic on Percy Road.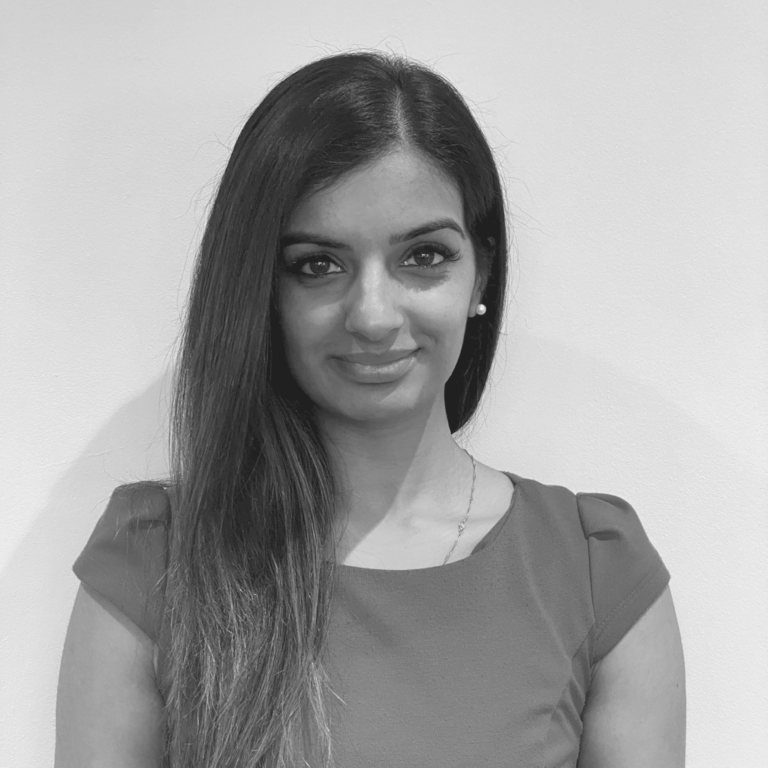 - Pharmacist licensed in aesthetics
- 6x certified Semi Permanent make up specialist
- 14 years clinical experience
- mPharm Pharmacy, MSc, GphC, RPS
- multiple certifications & accreditations including the Government recommended Level 7 in Aesthetic Practice
HCP led Facial Fillers, Anti Wrinkle B'tox injections (Botulinum toxin Type A aka Botox) for wrinkle reduction or wrinkle prevention, dermal fillers on the face for nose to mouth lines, smokers lines, down-turned mouth, cheeks, jawline, rhinoplasty, tear trough plus Skin Boosters such as Profhilo & Jalupro.

Cosmetic Injections in TW12
From Brow Mapping, Tinting, Wax & Threading to Semi Permanent Brows with Microblading & Combination Brows, Ombre / Powder Brows. Find the best brow treatment for you. Also available - Brow Lamination, Henna Brows, Brow Mapping

MICROBLADING CORRECTION AVAILABLE
Want to enhance your natural lips or create a more defined edge to your lips - Lip Blush would be for you - create fuller healthier looking lips or the lipstick look.

Lip Filler, Lip Contour & Blush in Hampton
Lash Enhancement and Eyeliner tattoo in Hampton London.
Designed to give your eyes a more defined look. These cosmetics have been created from medical grade mineral pigments which are hypoallergenic.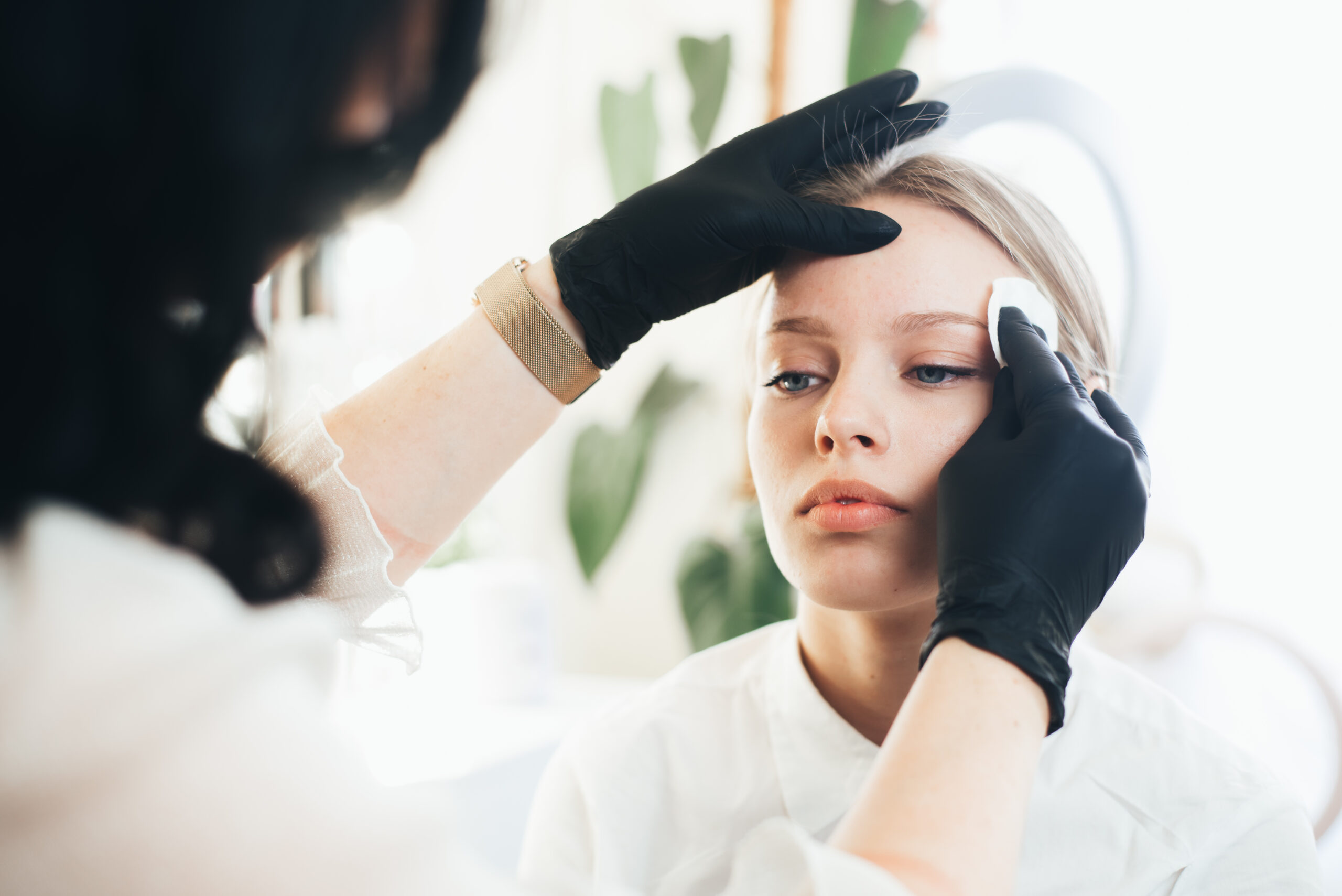 Salt & Saline Brow Microblading Removal

Up to 30% lightening after the 1st session.
Correct, Lift, Lighten your discoloured or faded brows. Great alternative to laser removal.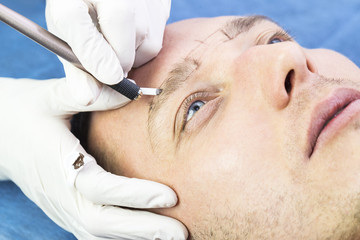 Men may also benefit from the treatments on offer including, Microblading, HIMtox, BroTox, B'tox & Fillers
Vitamin injections in Hampton, TW12
For Energy, Mood & Immune Boosting
Vitamin B12 shots, Vitamin D injections available.
Want to treat someone special?
What My Beautiful & Happy Clients Say
It was lovely to meet Farrah at Farrah Brows and Beyond. She is very professional and understood my requirement perfectly. She explained her process and also went through any medical issues before she started, I felt reassured and also comfortable in her practice. She discussed the best method for my skin type with me so we agreed before the procedure. She was thorough with her mapping of my brows and let me express my opinion. I was very happy with the procedure and would recommend to family & friends 🙂
Was hesitant at first as I never had Botox before but now I'm afraid I might be hooked. Love love love the results it gave me! Will have my lips done next Thank you very much Farah!
Absolutely amazing ! 10/10 from the 1st day I walked in to see her for my brows, through to B'tox (anti wrinkle injections) more recently and every appointment between. I always feel so welcomed and receive the best service for me and my mom! We always love our brows - they get better and better and Farah knows exactly how to advice to suit our faces and styles. I've also had my lips done recently and it was perfect. Fully recommend 👏👏 xxxxx
Absolutely love going to Farrah for my brows, I always come out super happy!

Follows all COVID guidelines and her studio is lovely!

I couldn't recommend her enough 🌟
Had my first Botox appointment with Farrah and it was brilliant from start to finish. Results are great and she really knew her stuff. Will definitely be back.
Excellent microblading for my eyebrows been having this done for 11 years and Farrah was the best I have ever had
It took me 3 years to have the courage to book my microblading. Farah was able to put me at ease and feel safe in her capable hands and have faith in her. She is very supportive and so understanding and answers all your questions in a professional but empathatic way. The quality of care and the end product is outstanding. I wish i had had it done by her years ago. I will be using her and recommending her to everyone I know. I cant wait to get my lips done next. Many thanks Farrah a true professional.
Really impressed - my brows look amazing and the service and care taken was incredible.
Would most definitely recommend Farrah Brows.I feel amazing and its all thanks to the care and diligence of Farrah.
Really amazing. Kind understanding and supportive.

Extremely professional and reassuring. Would definitely recommend her.

She has given me confidence and is happy to answer any questions.
I've had my eyeliner and microblading done with Farrah, she's so professional and always does an amazing job. My eyebrows & eyeliner have honestly never looks better since she's worked on them. Farrah took the time to make sure that they were perfect and you can really tell she's passionate about what she does. Would 100% recommend her services!​
What an amazing experience to have my brows looked after by a pro like Farrah, not only was she able to fix the mess I had going on but she is also super nice, helpful and extremely talented. Exactly what I needed, someone that I could trust to look after my brows without having to worry how the outcome would be. She was meticulous and took the time to shape my brows until they were perfect... They have never looked so symmetrical and I absolutely love them!!! Will definitely come back again and I recommend 100%.
Just finished a wonderful experience with Farrah .. my lips are fabulous as are my wonderful defined but natural... booking up next appointment for my Microblading ... Can't wait she is wonderful and totally listens to you and at the same time delivers a professional and natural look..

Thank you so much Farrah 😘👍​
Farrah makes the whole experience so comfortable, and she is so friendly! The brows themselves… Wow!! She is AMAZING at what she does!!! Honestly so soo happy with them.
Accreditations & Professional Associations